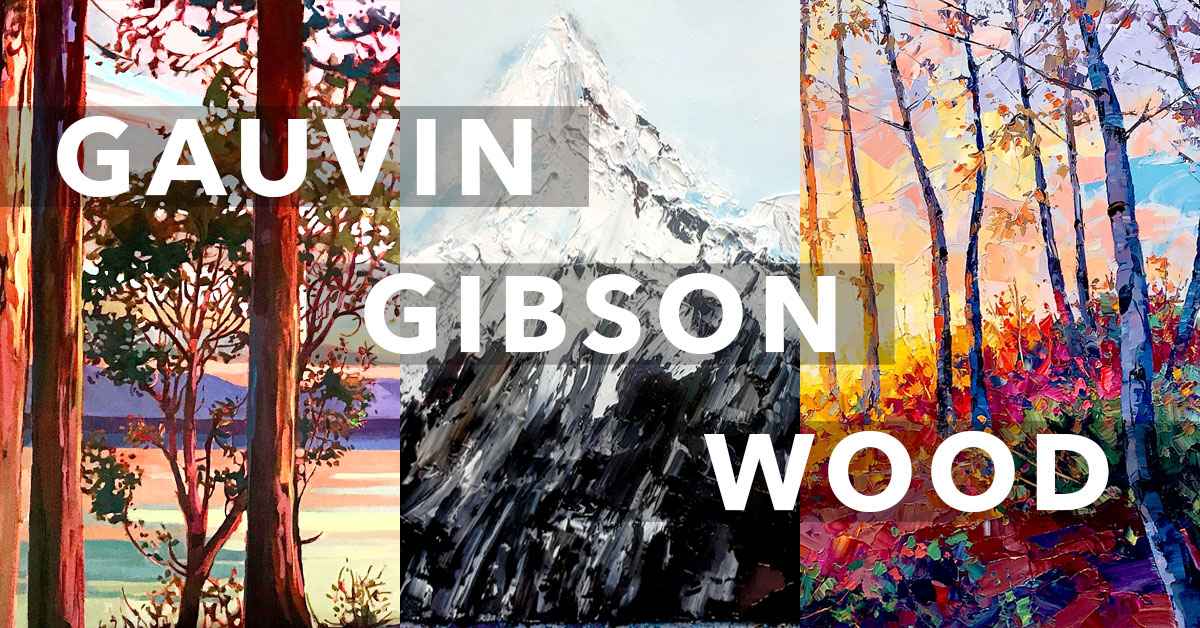 Join us March 7th in opening our spring exhibition as we display all new work from Stéphanie Gauvin, Tresa Gibson, and Robert E. Wood at the Hambleton Galleries! Doors open at 5pm, entrance is free with complementary appetizers and wine tastings provided.
Stéphanie was born in Québec and has had a keen interest in illustration and art from a young age, which was encouraged by her family and teachers. Her adventurous spirit drove her to the West Coast after she earned her degree in fine arts, and she settled into the quaint mountain town of Rossland to start a family. Focusing on acrylic on canvas, Stéphanie has earned the Signature Member status of the Federation of Canadian Artists (AFCA) and has been painting professionally for 14 years.
Tresa describes her work as energetic, passionate, and freely expressed, but these words could just as easily describe the woman herself. She is a spitfire and works tirelessly to create her highly textured and impactful oil paintings. Born in Victoria, Tresa has lived and worked in Calgary for many years. She describes travel as her primary inspiration and paints with high energy and emotion that make her work fascinating and recognizable.
Robert grew up surrounded by artists and art. Born in North Vancouver and living in Calgary, he has been a full time painter since 1989 and his career follows over 70 years and three generations of professional art in his family. Known for his Canadian landscapes, Robert is an exceptional painter and his subjects range from mountains to florals and many scenes in between. His new series draws on stunningly vibrant colours and skillfully executed palette knife work to evoke dramatic and distinctly Canadian scenes.